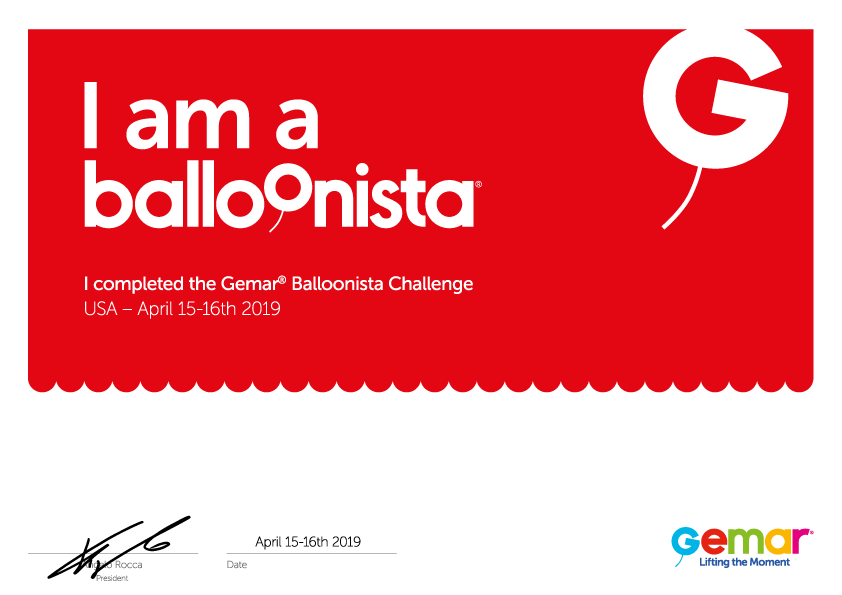 The Gemar® balloon artists are leaders in the industry. They travel the world, captivating the child in each of us, from 1 to 100 years old. Their passion and natural excitement for the endless possibilities of balloon art is infectious. They work tirelessly to push creative boundaries and find new innovative ways to rise above the ordinary.
Through the Balloonista challenge our growing community of Balloonista's can test their skills and share their passion with us.
Gemar® is renowned for its passion in balloon art. Balloonista is a way to connect balloon talent around the world and give recognition to those that share this passion.
Do you have what it takes?
We are inviting you to complete step-by-step instructions to create a Balloonista display and show your talent in true Gemar® style! Big, bold and beautiful.